Share Your Catch
Got a fish tale to share? Contact us and we'll post your story and photos here for your neighbors and friends to see.
The Cantin's are first to weigh in!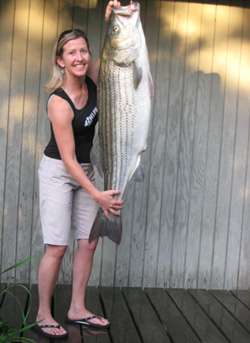 47 lb Striper
Keith and Jen Cantin share this photo of a 47 lb striped bass caught just outside of the inlet on Thursday evening June 12th. Big fish! Thanks for sharing!!